Our Brands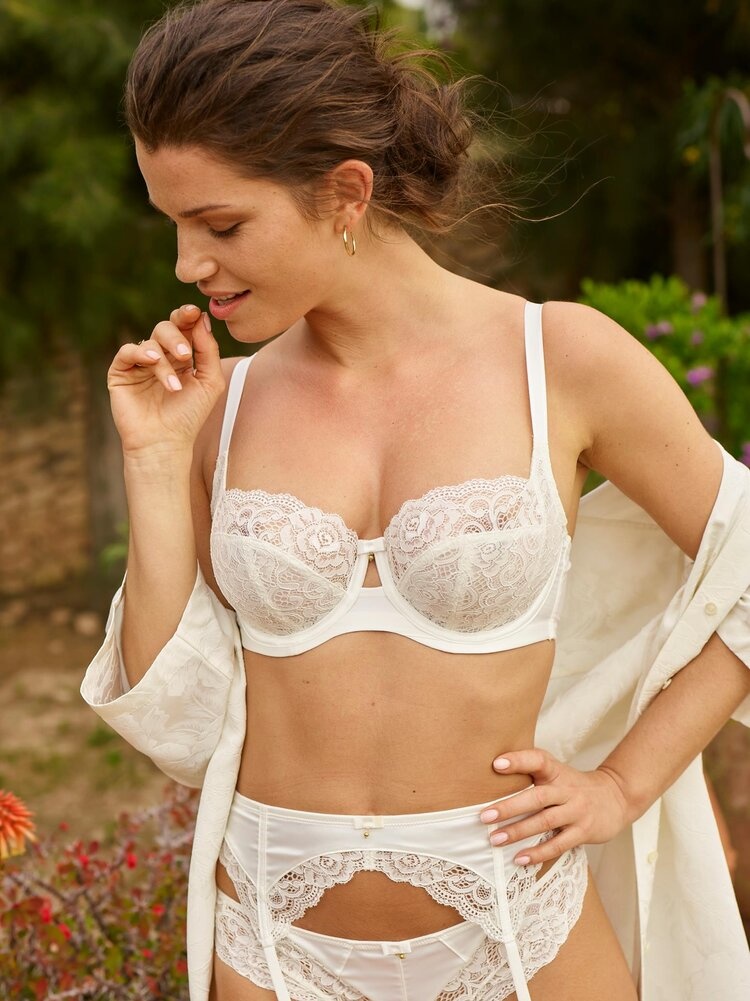 We're proud to stock over 200 sizes of bras and bralettes. No matter what you're looking for, we're confident we can help you find something that makes you feel amazing. Put simply, you won't find a more thoughtful selection in-store or online anywhere else. If you've been told you're too big, too small, too whatever for Victoria's Secret, Lane Bryant, Third Love, or any of our competitors, let us prove you wrong. We won't rest until we find a garment that fits you.
Our small-all-over clients love The Little Bra Company, a California-based brand that focuses on the needs of small band, small bust pieces that are beautiful and sophisticated. Small band clients with larger cup sizes go crazy for Curvy Kate, an English line with show-stopping pieces for both special occasions and everyday sex appeal. Looking to graduate from mall bras but don't know where to start? Skarlett Blue straddles that divide with aplomb.
Our plus-size, full bust clients are always excited about Elila, a fun, pretty brand made exclusively for them. They've got the market cornered on pieces that will make you feel like the most beautiful version of yourself. Full-figured, full-busted, and plus-size clients find a stylish home with Panache, one of our best-selling brands. It's the marriage of comfort and verve, and they've thought of everything from sport to strapless to sexy to swim. PrimaDonna's opulent bras come in a vast size range; they'll quickly become your favorite for both everyday and special occasion.
Looking for something luxe but still supportive and well-fitting? Upgrade your basics with Simone Perele, a century-old French label that lends a certain je ne sais quoi to every outfit. Dutch designer Marlies Dekkers pushes the envelope with eye-popping bras and panties that are shockingly wearable— trust us. No one who tries on a Marie Jo bra walks out without one. Their approach to precise fit is second-to-none, and they're show-stopping gorgeous, too. Empreinte celebrates unique craftsmanship without sacrificing beauty or inclusive sizing. Ukranian brand Ajour offers creative pieces with a romantic perspective that our clients adore.
Those seeking perfect around-the-house support go wild for Bra:30, a made-in-America brand that is better categorized as a feat of engineering than a bra. You have to see it to believe it; there's a reason we sell out before we can hang it up. We also stock everyone's favorite Cosabella bras and bralettes for colorful comfort with Italian flair. Evelyn & Bobbie offer ultra-light pull-over bralettes in seven shades of nude, and Dynashape Intima has affordable options that don't second-guess the importance of support.
Lingerie & Lounge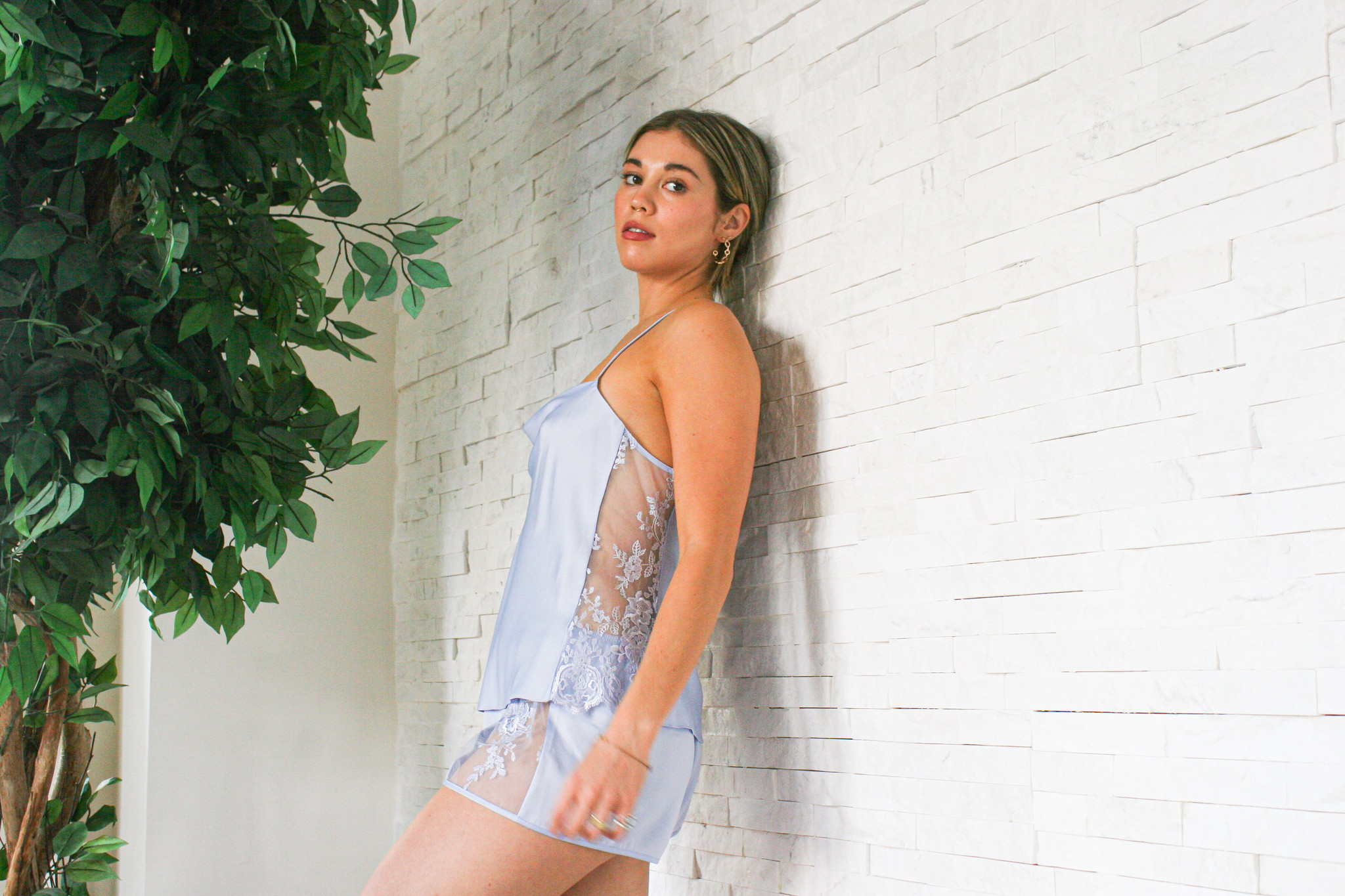 No one is always cozy, nor are they always dressed to the nines. We've got you covered for both. Oprah's Favorite Things, Softies, give you unparalleled warmth— they're our first pick for that hygge vibe you want all winter long. For lightweight but glamorous caftans, robes, and towels, look no further than Wrap Up by VP, a California brand owned by women of color that prides itself on business practices as thoughtful as their patterns are wild. Our Commando leggings, tights, and bodysuits are equally at home in the bedroom, barroom, or boardroom, and the only drawback to PJ Harlow loungewear is that sometimes you have to take it off to wash it.No one is always cozy, nor are they always dressed to the
The iCollection is affordable, size-inclusive, and stylish; there's something for every body and every budget season after season. Tia Lyn, a family-owned Wisconsin-based lingerie line that caters to plus-sizes, features stretch lace to hold you in while flaunting your curves. The Rya Collection is the brainchild of Persian-American Flora Nikrooz, an industry veteran with an incredible eye for spectacular details ranging from sweet to sultry. Our best-selling Samantha Chang pieces integrate silk, satin, and lace into the everyday; there's never a so-so piece from her atelier in New York.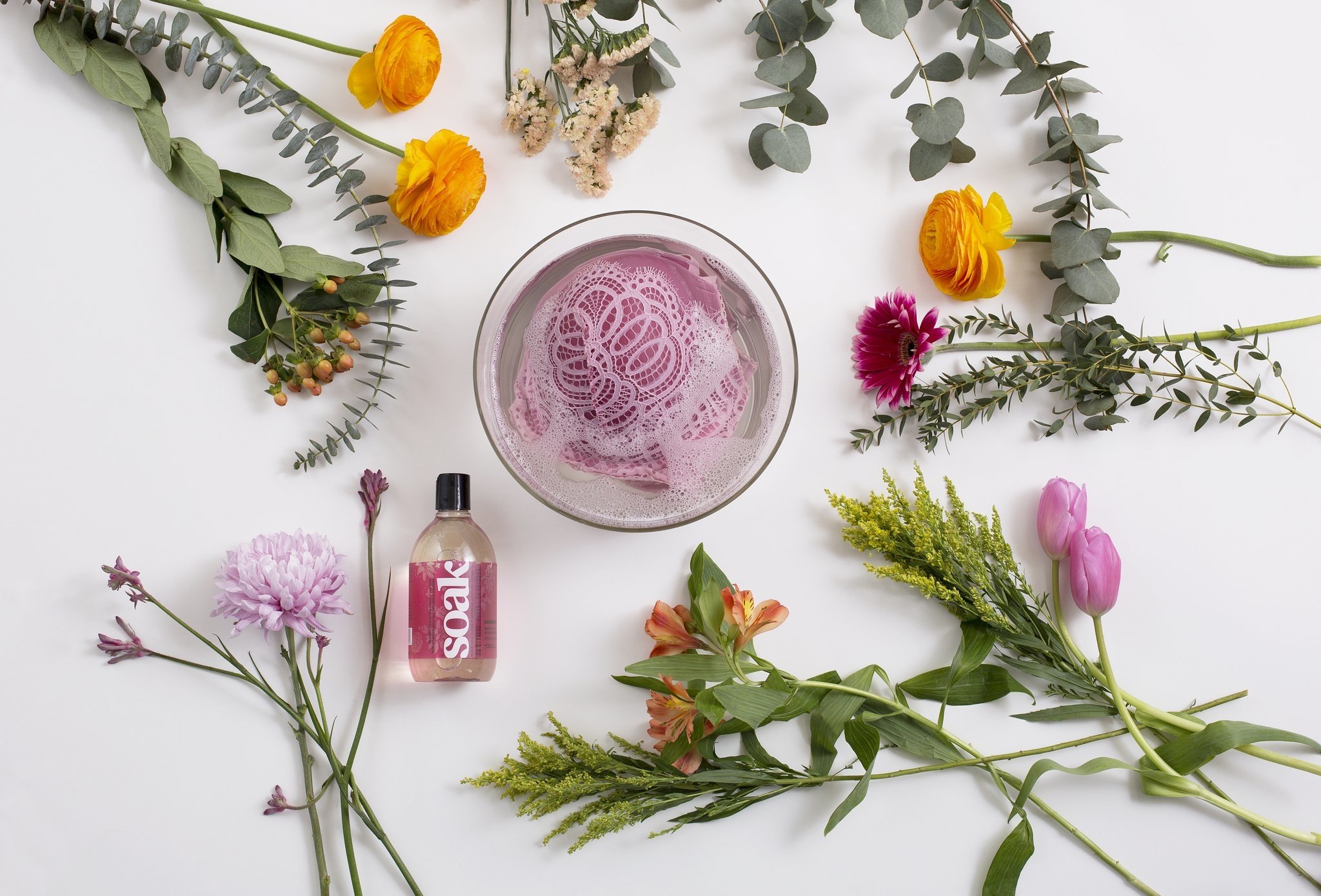 Underpinnings Lingerie offers a selection of solutions, gifts, and men's items both in-store and online.
Amador Candle Co. is a luxury candle company specializing in unique scents inspired by the California countryside. Packaged in Libbey Glassware, each candle has a burn time of sixty or more hours. Based in New York, Gibson & Dehn draws on a family tradition of personal fragrance of over a hundred years. Their beautiful scents have graced the flagship of Cartier, the Plaza Hotel, and now Underpinnings.
Our solutions pieces are always safe and smart. Bring It Up eliminates the need for stick-on bras for backless tops and dresses and is supportive to a much broader range of sizes than traditional competitors. Studio Collant, our favorite stockings, will knock your socks off with their everyday tights and their rhinestone-embellished thigh-highs. The Forever Group offers medical-grade fashion tape to prevent wardrobe malfunctions. Soak, a weighted detergent, is one of our best-selling products and for good reason. Not only does it eliminate the hassle of hand-washing, it's also safe to use on your silk and cashmere. Uberlube, a silicon-based personal lubricant we can't get enough of, works great for its, ahem, intended purpose, but it's also handy for smoothing flyaways, combating chafing, and priming your face for makeup.
Our favorite menswear line, Saxx, is a fun and fancy upgrade to traditional boxer-briefs and pajama pants. Featuring their trademarked Ballpark technology, these are leaps and bounds above Fruit of the Loom six-packs.