There's
a certain
art to it.
Welcome to Underpinnings Lingerie, an inclusive boutique dedicated to finding you a bra that fits. Whether this is your first experience getting a bra fitting or you're a lingerie addict, we're certain our team will be able to find you the perfect thing.
We stock over a dozen brands from around the world, with bras in sizes 28A to 54N, and lingerie in sizes XS to XXXL. We strive to give our clients their best-ever customer experiences, so you can rest assured we'll be affirming and discreet, but also fun!

Click here to make an appointment for a custom fitting. If you'd like to find out more about hosting a party or a bridal shower at Underpinnings, please email us at hello@underpinningslingerie.com.
Bra Fitting
We always welcome walk-ins, but to ensure our undivided attention, please fill out a request for a fitting.
Lingerie Parties and Showers
Interested in having a private party at Underpinnings? We offer two hour parties for up to 12 guests. The store is yours and our staff is here to help you find your new lingerie.
Lingerie Consultation
Looking to overhaul your lingerie wardrobe? Book a consultation with one of our fit experts. We will help you find something perfect, no matter the occasion.
Underpinnings welcomes guests at our flagship store in Louisville, Kentucky. Our team of professional bra fitters and lingerie experts is here to help find you something that makes you feel like your best self.
9414 Norton Commons Blvd.
Prospect, Ky. 40059
Monday
By appointment only
Tuesday
10-6
Wednesday
10-6
Thursday
10-7
Friday
10-6

Saturday
10-6
Sunday
Closed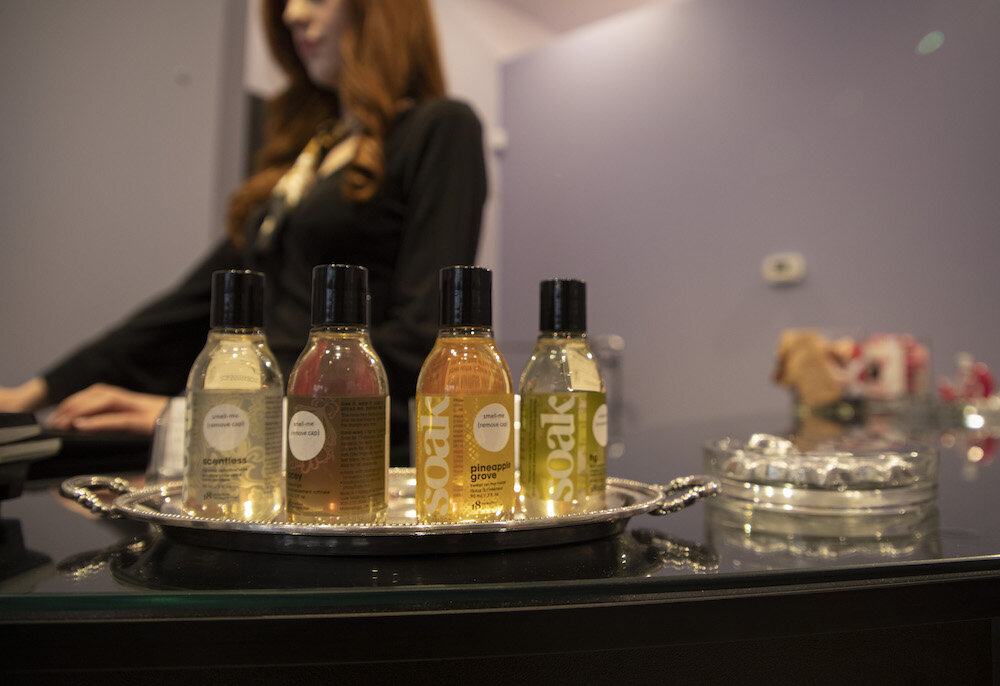 We pride ourselves in carrying a wide range of sizes and price points. We believe that no matter your wallet or band size, you deserve a garment that's right for you.
Lingerie
iCollection
Rya
Samantha Chang Tia Lyn
Bras
Ajour Cosabella
Curvy Kate
Dynashape Intima
Elila
Marlies Dekkers
Panache
Simone Perele
Skarlett Blue

Pajamas
BedHead Pajamas Softies Wrap Up by VP
Etc.
Amador Candle Co. The Forever Group
Found in The Field
Gibson & Dehn The Handmade Soap Company
Panty Fresh
Soak
Studio Collants
Uberlube